Ground Vehicle Systems Engineering and Technology Symposium (GVSETS) 2019
For the 6th Consecutive year CertaSIM, LLC attended the 11th annual Ground Vehicle Systems Engineering and Technology Symposium (GVSETS) & Advanced Planning Briefings for Industry (APBI) conference held August 13th-15th in Novi, Michigan, USA. Some of the technical tracks of the conference focused on Modeling & Simulation, Testing & Validation and Autonomous Ground Systems, areas that CertaSIM currently supports or conducts research in. It was a great opportunity for us to meet many of our customers in the Military Vehicle Industry and discuss new features in the IMPETUS Afea Solver®.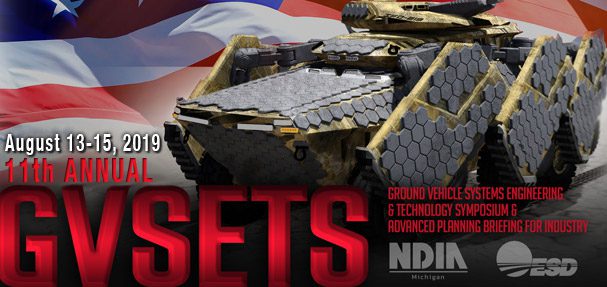 Pressure Vessels and Piping Conference (PVP) 2019
CertaSIM, LLC attended the ASME Pressure Vessels and Piping Conference (PVP) held from July 14th-19th, 2019 in San Antonio, Texas, USA. This Conference is an international technical forum to discuss and expand the knowledge on the topics related to Pressure Vessel and Piping technologies for the Power and Process Industries. There were people from over 40 countries in Europe, Africa, the Middle East, Asia, the Americas, and the Oceania islands. Some of the topics included Design & Analysis, Fluid-Structure Interaction, High Pressure Technology, and Seismic Engineering which are of great interest for our customers.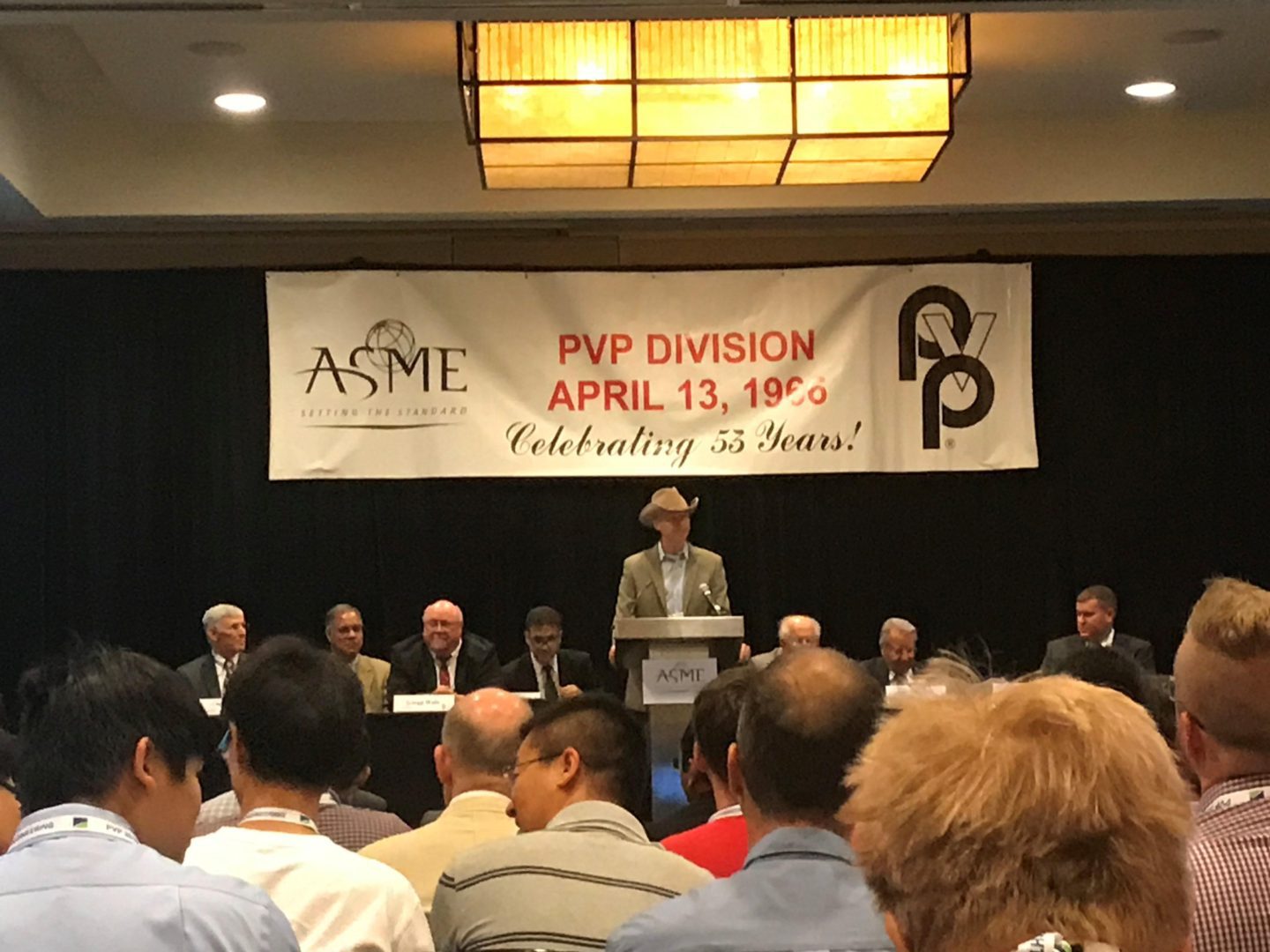 IMPETUS User Conference 2019
The IMPETUS Afea User's meeting in Flekkeford Norway was a great success as the attendees shared their experiences. Attendance included IMPETUS users from many countries in Europe. Areas of interest focused on Defense related applications, such as ballistics, blast simulations, material modeling of high strength steels, modeling concrete under hypervelocity impact, etc. The IMPETUS development team gave presentations about new features in the solver and new GUI features such as object libraries and templates that provide increased productivity and allow for an easy but secure way to work on collaborative projects with other companies.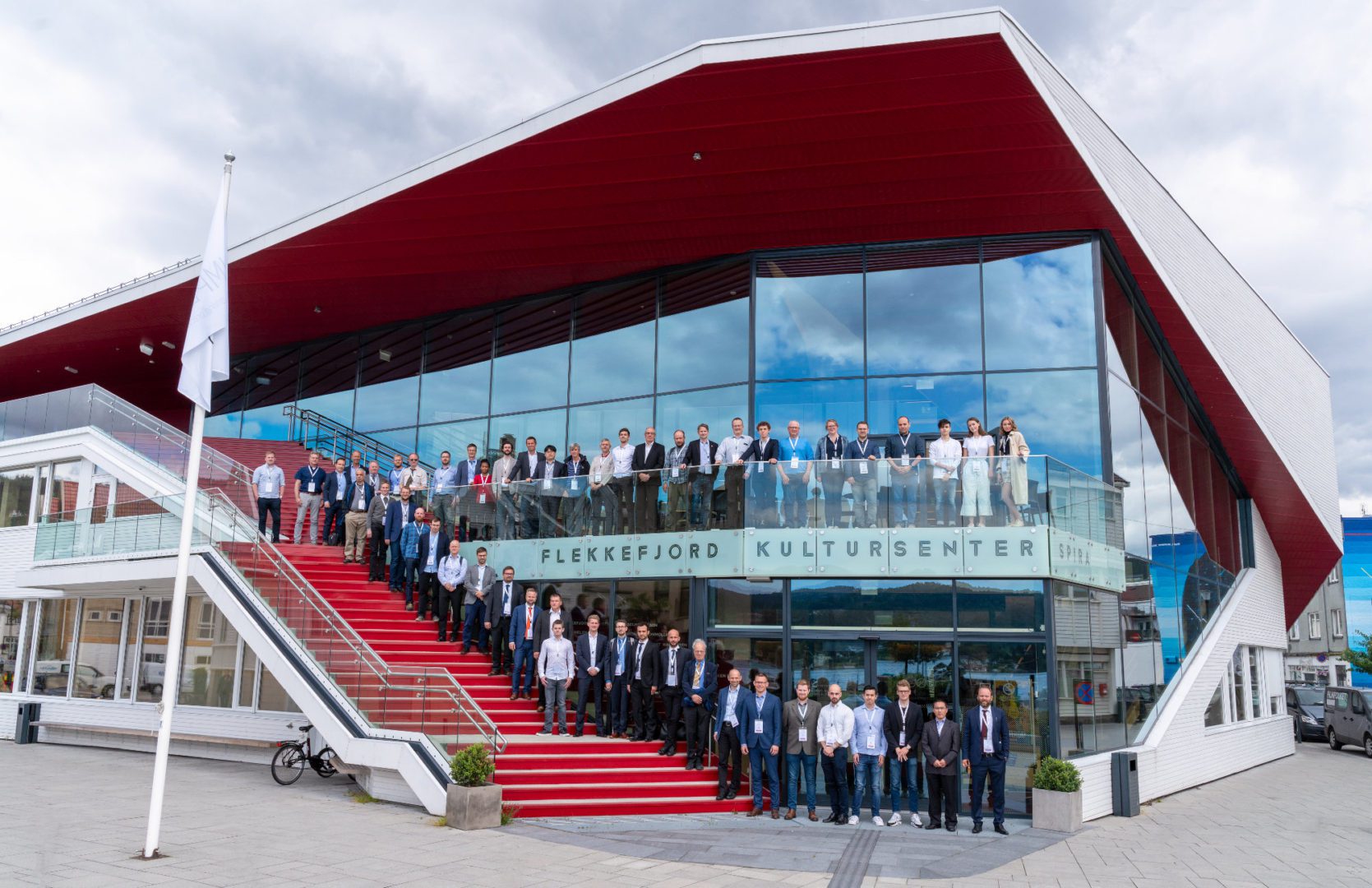 Hypervelocity Impact Symposium (HVIS) 2019
CertaSIM, LLC had the pleasure of participating in the 15th Hypervelocity Impact Symposium (HVIS) held in Destin, Florida, USA. CertaSIM displayed its new booth with dual projectors that showcased the capabilities of the IMPETUS Afea Solver® with special emphasis on simulations performed with the γSPH™ Solver. Our booth was positioned just outside the main conference doors which made for the perfect spot to display IMPETUS capabilities and resulted in many of the attendees stopping by to ask questions. The conference was well planned and executed – much thanks to the organizers for this fantastic conference where we really expanded our network.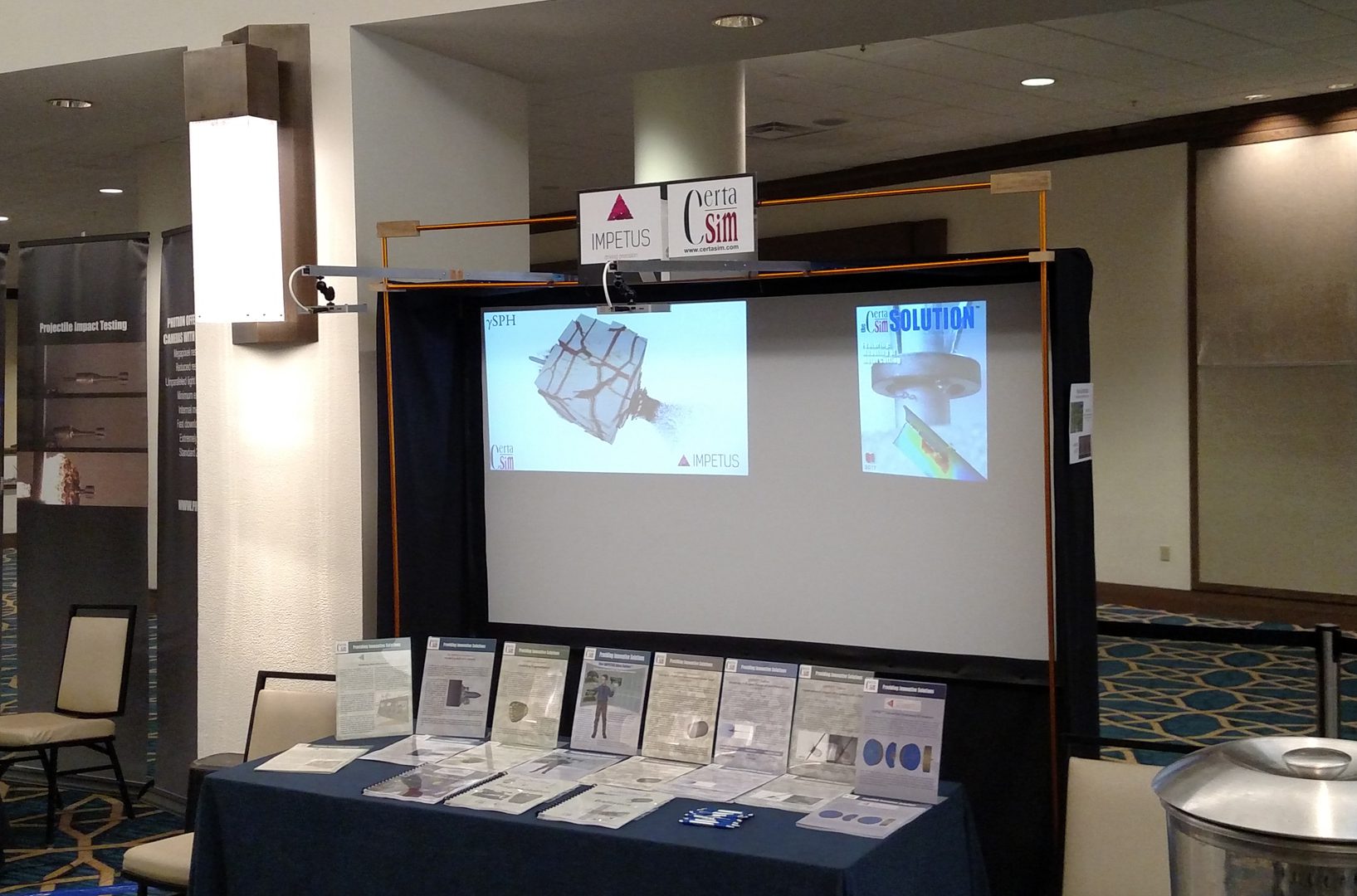 BMES 2019: Frontiers in Medical Device Conference
CertaSIM LLC, partnered with csimsoft, as a silver sponsor at the "Frontiers in Medical Devices Conference: The Role of Digital Evidence to Support Personalized Patient Healthcare" conference co-sponsored by the Biomedical Engineering Society (BMES) and the US Food and Drug Administration (FDA), held at the University of Maryland, Washington DC March 19th-21st, 2019. Many attendees were very interested in the IMPETUS Brain Impact Model video that we displayed at our booth. The model was developed by Professor Milan Toma at NYIT and couples the IMPETUS AsetTM High Order solid elements with the revolutionary γSPH™ algorithm. There were many interesting presentations and posters leading to good discussions with researchers and engineers that are interested in our Next Generation Solver technology. This is the conference to attend for the medical devices industry and we value the time spent with current IMPETUS users as well the chance to meet new customers.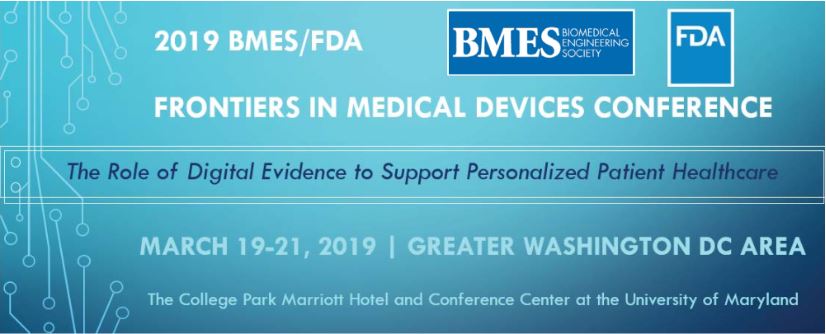 NVIDIA GTC 2019 Conference
The NVIDIA GTC2019 Conference was held March 17th-21st at the San Jose Convention Center. This is the 8th year that CertaSIM attended the conference and participated in the technical session. Mr. Kshitiz Khanna, Mechanical Engineer at CertaSIM presented a paper entitled "Modeling Fluid Structure Interaction with Multi-GPU Enabled Software". The presentation is available from CertaSIM and NVIDIA also recorded the audio from the presentation and made it available to hear online. GPU technology is at the essence of the IMPETUS Afea Solver® massively parallel processing capabilities.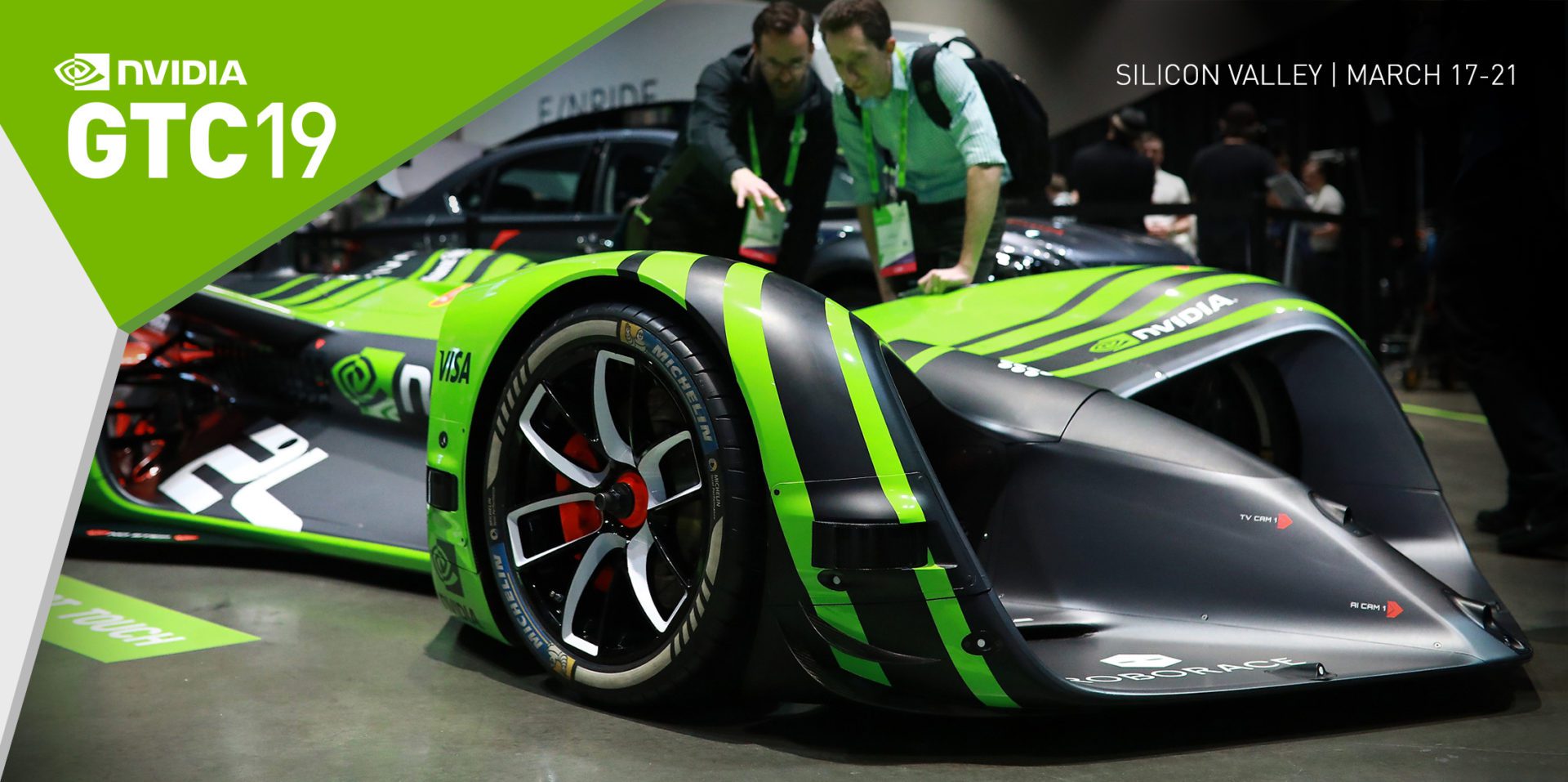 DoD Computational Human Body Modeling Performer Workshop
CertaSIM, LLC was represented at the "DoD Working Group on Computational Modeling of Human Lethality, Injury, and Impairment from Blast-related Threats" in Virginia, 05-06 February 2019. There were a little under 100 attendees discussing different aspects of modeling these applications. The two days workshop had many interesting presentations, one of them given by Professor Milan Toma, NYIT, about modeling the Human Brain with Fluid-Structure Interaction in the IMPETUS Afea Solver®. The workshop was a great success and CertaSIM, LLC obtained new valuable knowledge and expanded our network in this field. Thanks goes to DoD Blast Injury Research Program Coordinating Office, Fort Detrick and MITRE Corporation for hosting the event.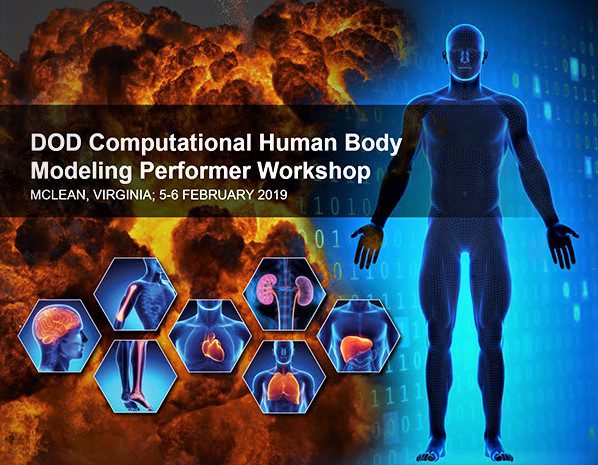 GPU computing continues to improve every time NVIDIA releases a new generation of processors. At GTC2018 held at the San Jose Convention center this past March, the CEO of NVIDIA, Jensen Huang, introduced the latest Professional Workstation GPU, the Quadro GV100 powered by the NVIDIA Volta. With 32GB of HBM2 memory, 5120 CUDA Parallel-Processing Cores and 640 Tensor Cores it leapfrogs the previous version, the GP100 that had 3584 CUDA Cores and 16GB of HBM2 memory and no Tensor Cores. To quote the NVIDIA Website:
"The NVIDIA Quadro® GV100 is reinventing the workstation to meet the demands of next-generation ray tracing, AI, simulation, and VR enhanced workflows. It's powered by NVIDIA Volta, delivering the extreme memory capacity, scalability, and performance that designers, architects, and scientists need to create, build, and solve the impossible."
CertaSIM presented benchmark results at GTC2018 for a Hypervelocity Impact Scenario to compare performance of the GV100 with the GP100. The models were run with the IMPETUS Afea γSPH™ Solver which is a full continuum particle model that takes full advantage of GPU Technology. There were 4 resolution models tested, an 800K particle model, 6.5 million particle model, 10 million particle model and 33 million particle model. The GP100 and GV100 are NVLINK capable which means the communication between 2 GPUs is a direct connection that bypasses the CPU to improve performance. The benchmark tests consisted of single GPU, dual GPU and dual GPU with NVLINK.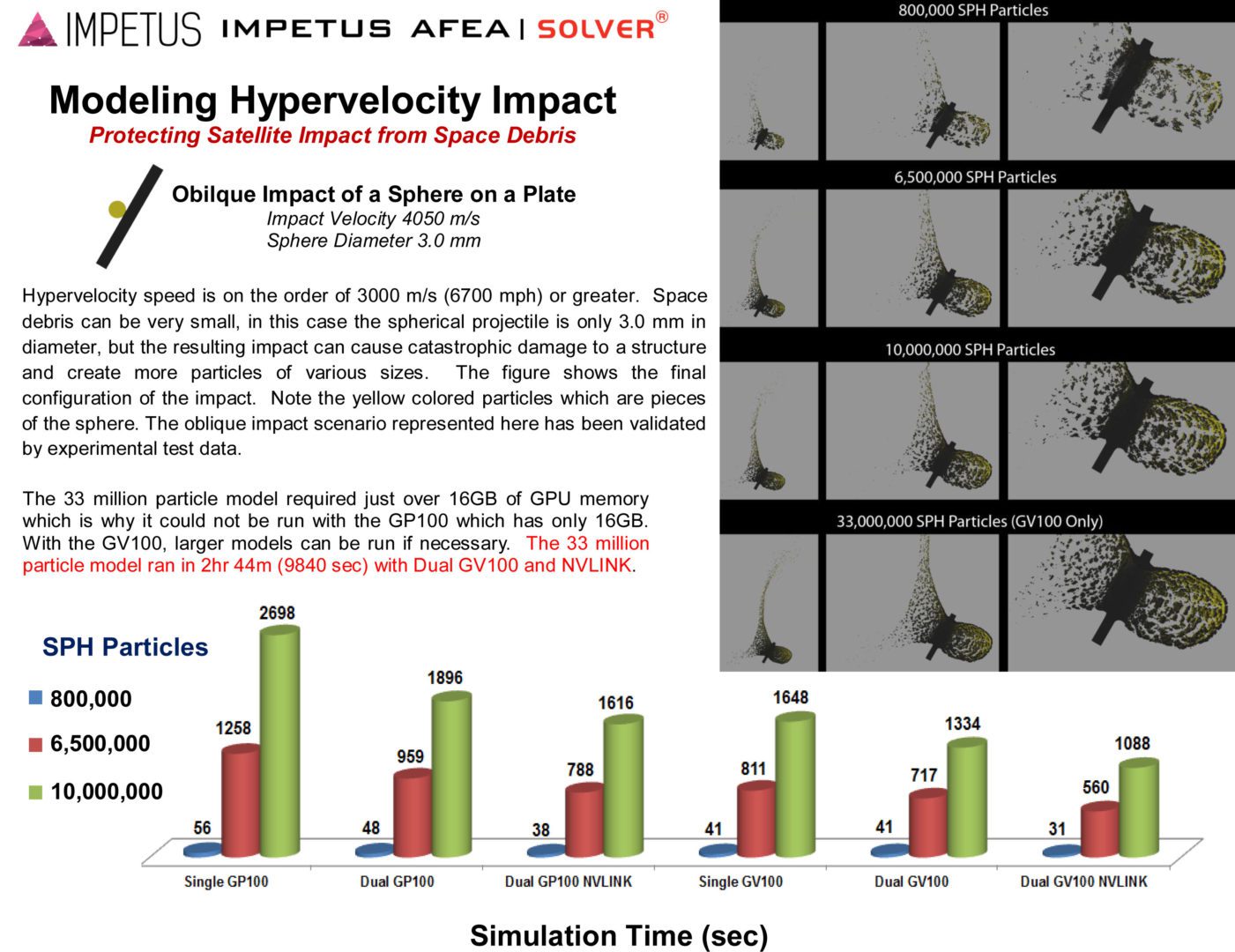 To compare with a cluster based solution, a similar 800K model took a whopping 20min on a 36 core cluster. Certainly no match for GPU massively parallel processing.